Return to Nav
3 Locations
in Springfield
Search for branches, products, topics and more
1277 Liberty St
Springfield,
MA
01104
US
20 Island Pond Rd
Springfield,
MA
01118
US
950 Main St
Springfield,
MA
01103
US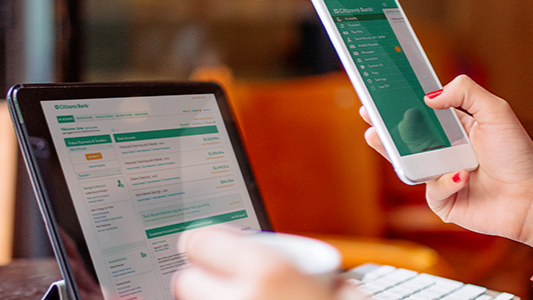 Our Digital Solutions
Sure You Need to Visit a Branch? Check Out Our Digital Solutions
Online Banking and our Mobile Banking app can be the most convenient ways to perform many of your core banking needs. And if you haven't already, it's easy to enroll in Citizens Bank Online.
With Online Banking and the Mobile app, you can:
Deposit checks using the mobile app
View your account balance
Reset your password
Transfer funds between accounts
Change your phone number
Stop payments
Re-order checks
Order/view statements